Inshore:
Hot weather continues this week with the usual afternoon thunderstorms most days. Fishing has been very good this past week and it should provide anglers with lots of exciting action as the fall mullet run brings lots of baitfish to the Treasure Coast. September is always one of those month you should make sure you get out fishing!
Our trout bite has been good this week. I fished with Capt. Pat Wells and his son, Ethan, over the weekend in Cocoa Beach and their trout bite reflects our own area. Top water lures are awesome in the early morning. We switch to DOA shrimp and CAL shad tails as the temperature rises in the morning and continue to catch trout. The redfish we have found are hanging under docks and mangroves in the middle of the morning. Snook fishing has been good around the jetties and bridges recently. Live bait, DOA Bait Busters or Terror Eyz have all been good baits for snook.
The surf has produced lots of activity for beach anglers. Fishing the mullet schools can find snook, tarpon or jacks. Try Bait Busters, live bait or silver spoons. You can also find whiting along the beach this time of year. There are still lots of snapper around the river along with sheepshead and some black drum. You will find jacks and ladyfish all over the area. Fun for the young ones this time of year! Ella Pruitt sent me an email about a fishing adventure they recently had. They were fishing inlet side on south jetty and a man next to them, Felix Batista, caught this cubera snapper. They took it to city marina to have it weighed because, at first, they thought it was a mangrove. Felix was so excited. It weighed almost 13 pounds.
As we transition into fall weather patterns, don't forget to stay hydrated and use lots of sunscreen. It's been a hot summer and it will continue for a while longer. Take a few minutes to protect yourself and others before the sun gets the best of you!
As always, remember, fishing is not just another hobby....it's an ADVENTURE!!
Good Fishing and Be Safe,
Captain Charlie Conner
www.fishtalescharter.com
email: captaincharlie@fishtalescharter.com
772-284-3852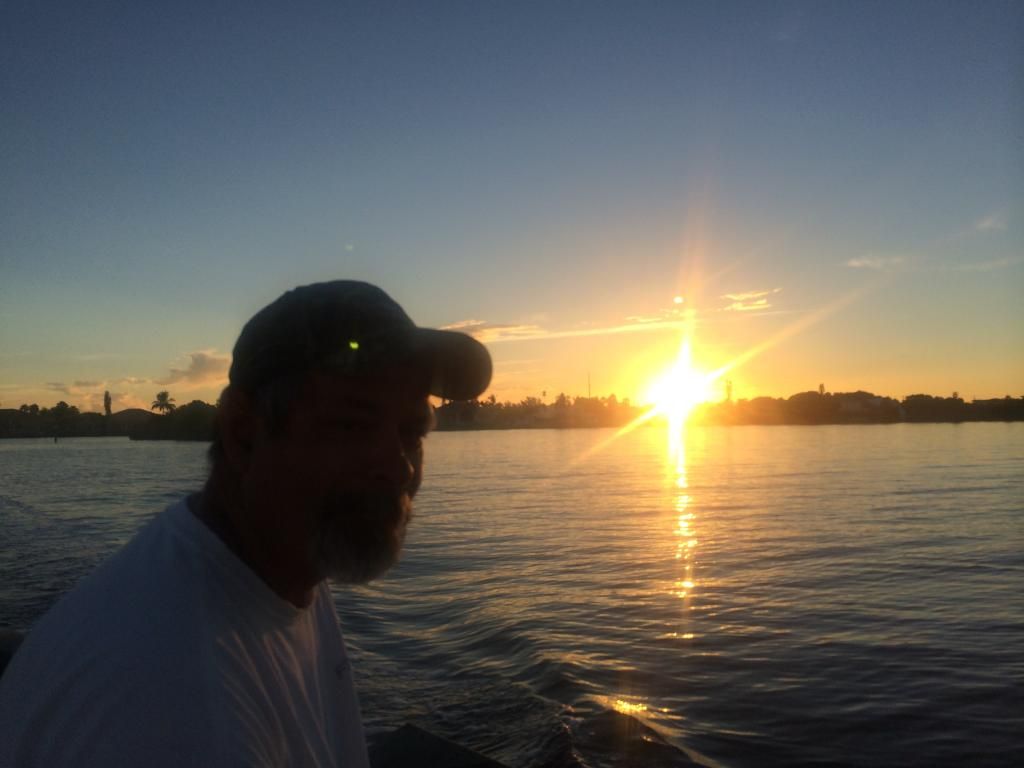 Felix Batista with his cubera snapper caught on the Fort Pierce jetty!